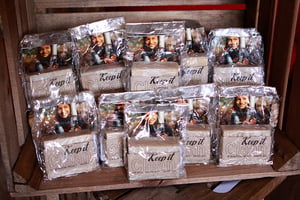 $

100.00
Buy 5 and we'll send you 10!
Use them to sell in your church, school, or fair. Kit will also come with educational fliers to spread the message.
Mail in the remaining funds you raise ($100), or unsold soap by May 1, 2011.
Each bar will be invested to provide jobs and help 3 people get clean water. Help spread the word and keep clean water pumping in India!
Donations are tax deductible.